Posts Tagged 'comfort food'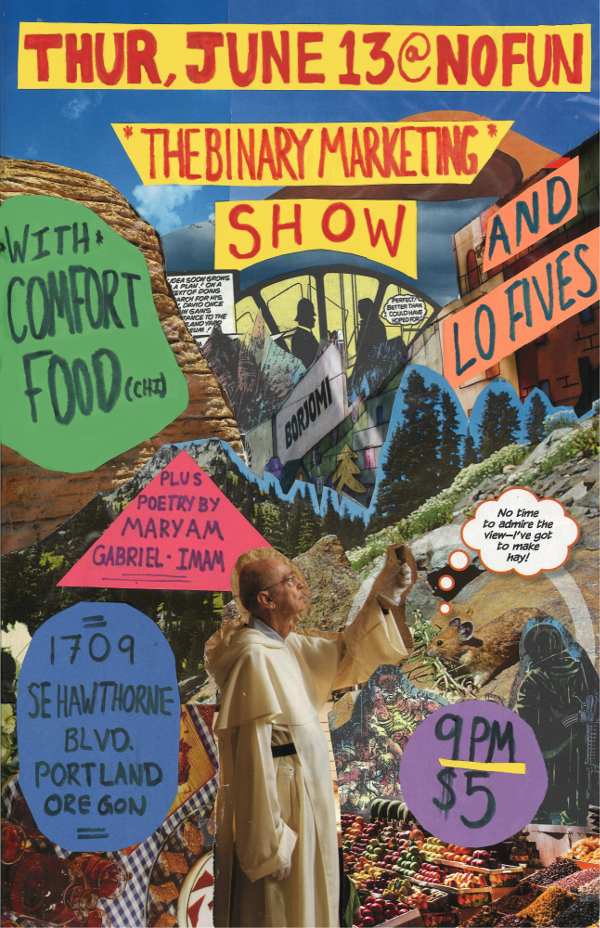 Maryam Gabriel-Imam
$5, 21+, 9:30 PM
Hey Chicago! We are stopping by to play with some stellar folks. It's free. Let's hang out.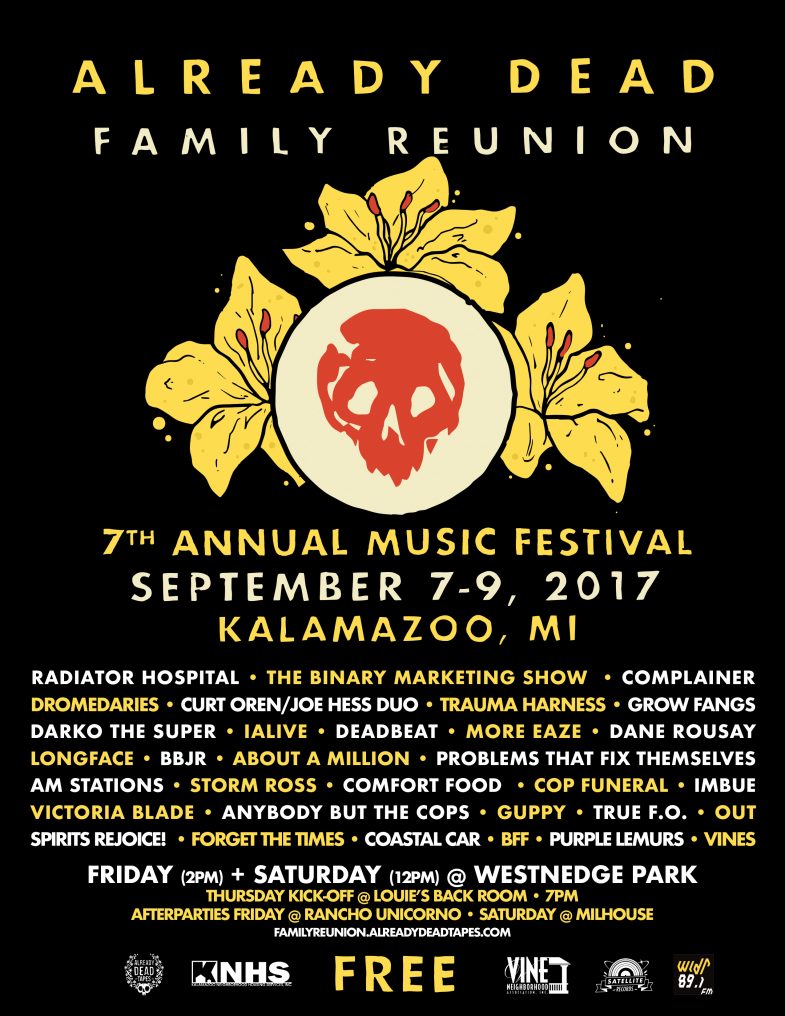 The Already Dead Tapes annual music festival is back for it's 7th year! Friday and Saturday shows will be outdoors in Westnedge Park and the whole weekend will be FREE! There will also be a Thursday kick off show at Louie's Back Room with house show afterparties!
All this has been made possible thanks to our friends at Kalamazoo Neighborhood Housing Services Inc and Vine Neighborhood Association.
http://familyreunion.alreadydeadtapes.com/
THURSDAY @ Louie's Back Room
7pm doors
8pm Vines
8:30pm Victoria Blade
9:15pm Anybody But The Cops
10pm Sobright
10:45pm Comfort Food
11:30pm Guppy
FRIDAY @ Westnedge Park
4pm Coastal Car
4:30pm True F.O.
5:15pm Curt Oren / Joe Hess Duo
6pm Trauma Harness
6:45pm Forget The Times
7:30pm Dromedaries
8:15pm BBJR
9pm The Binary Marketing Show
FRIDAY AFTERPARTY @ Rancho Unicorno
10pm Cop Funeral
10:45pm BFF
11:15pm Complainer
SATURDAY @ Westenedge Park
2pm OUT
2:30pm Spirits Rejoice!
3:15pm Grow Fangs
4pm Deadbeat
4:45pm Longface
5:30pm Dane Rousay
6:15pm Storm Ross
7pm More Eaze
7:45pm Problems That Fix Themselves
8:30pm About A Million
9:15pm Radiator Hospital (solo)
SATURDAY AFTERPARTY @ Milhouse
10pm Purple Lemurs
10:30pm Darko The Super & I Alive
11:15pm AM Stations