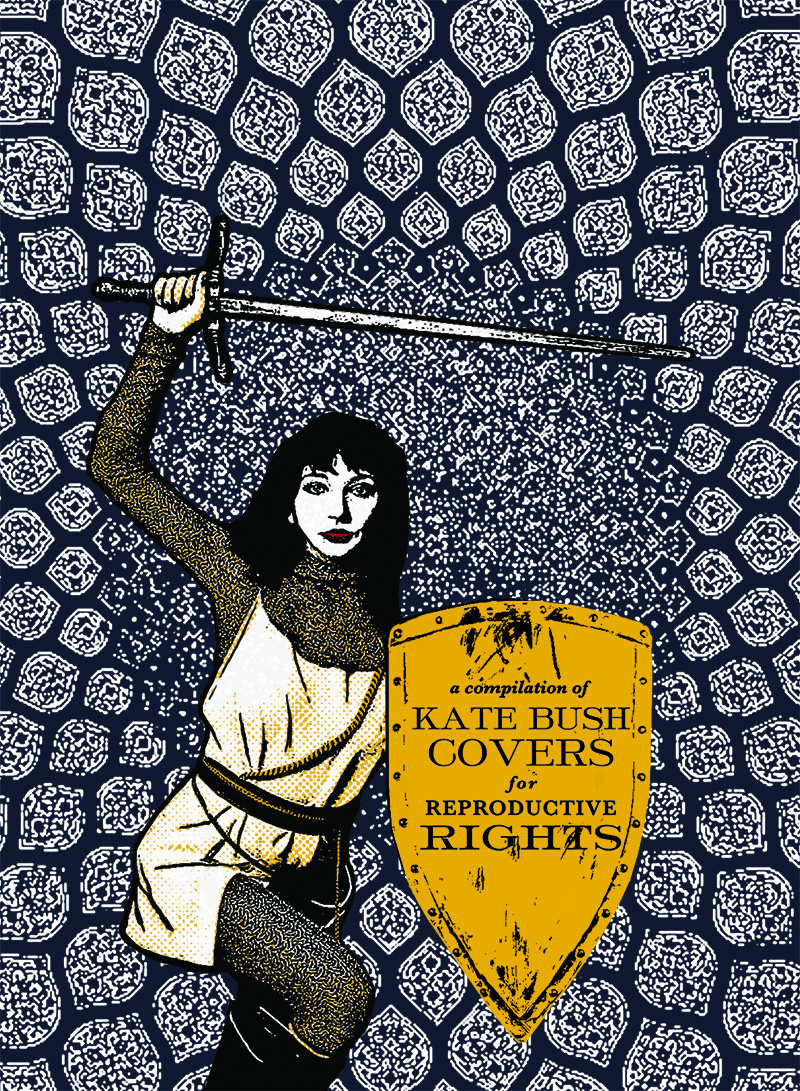 Bush League presents this compilation of Kate Bush covers, which will be used as a fund-raising tool for reproductive rights organizations, non-profit abortion clinics, and other pro-choice advocates.
Music is available here:
http://runningupthathill.bandcamp.com/
This fundraising project is organized by Bush League, and has no affiliation with Kate Bush other than deep admiration.
HOW THE FUNDRAISER WORKS:
1. Bush League (C.J., Molly, Daena, Erica) organizes the compilation and makes the postcards that contain download codes.
2. Obsolete Media Objects (C.J.'s label) will pay for the postcards and the publishing rights for the songs.
3. Bush League GIVES postcards to reproductive rights organizations (listed below), free of charge. Buying the album from them directly ensures that 100% of your money goes to that organization.
4. Online sales through this website will be used to cover printing and publishing costs. Any surplus will be donated to The National Network of Abortion Funds.
www.fundabortionnow.org
For general information about the project, contact: cj@cjboyd.com.
Organizations and activists wishing to use the compilation to raise funds, contact: molly.t.mcdermott@gmail.com.
For any press inquiries, contact: daenalower@yahoo.com.