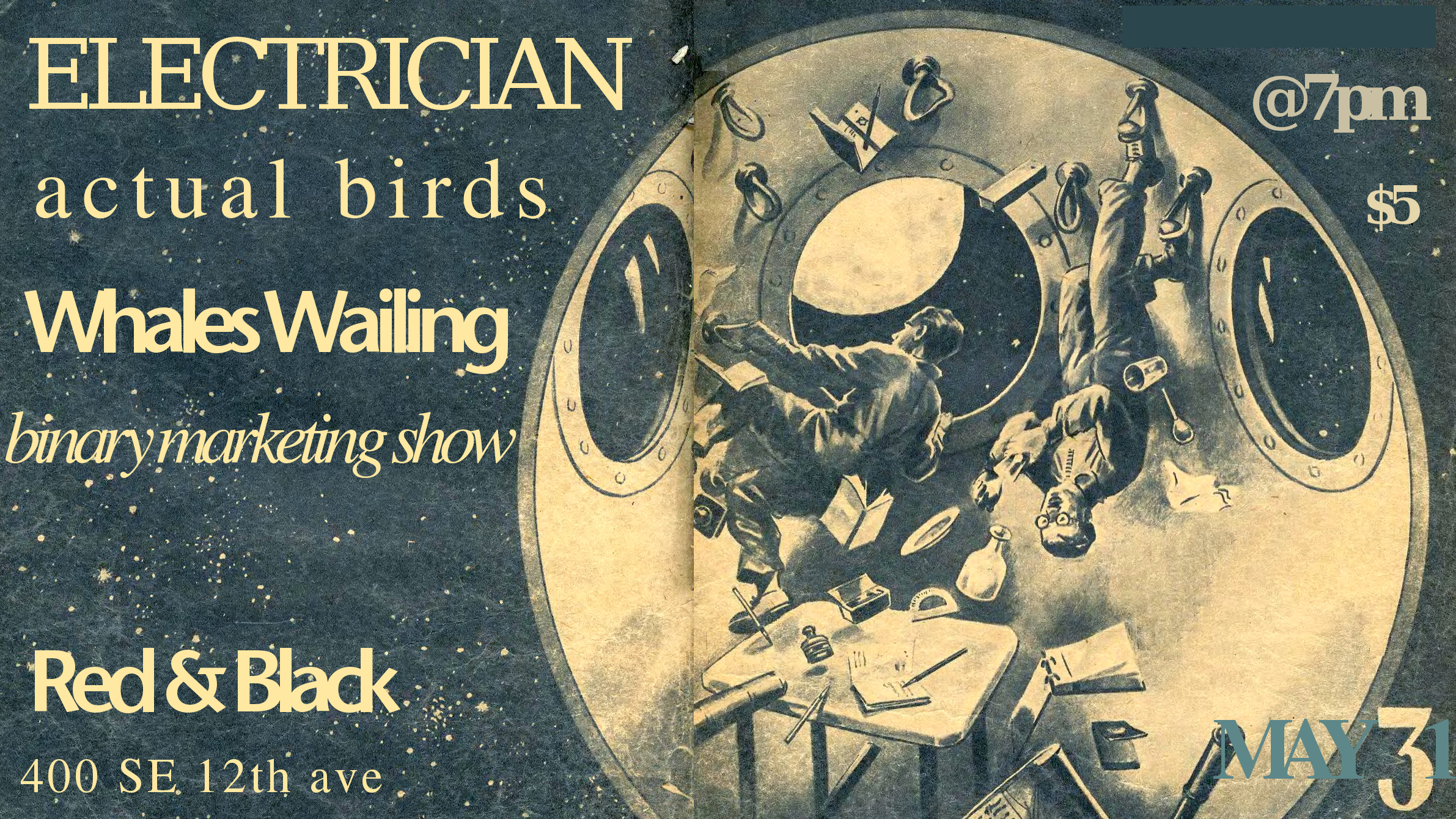 ELECTRICIAN (on tour from oakland)
www.electricianmusic.com
intimate songs about death and destruction and friendship.
+
BINARY MARKETING SHOW
www.binarymarketingshow.com
bursts of static, brooding melodies, and throbbing beats.
+
WHALES WHAILING
www.facebook.com/whaleswhailing
spiritual/psychedelic folk rock.
+
ACTUAL BIRDS
www.facebook.com/actualbirdsmusic
pop songs, sound explorations, and other stuff.
$5 at the door to support the Red & Black, as well as the touring band.