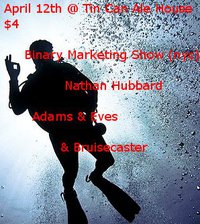 Sonic experiments, charming indie-folk, warped dance grooves – all for $4.
Nathan Hubbard (Rafter, Trummerflora Collective) is a local drummer and experimentalist who builds noise machines in his magic workshop when he's not putting down ultra-funky beats. He says he's creating something special for this very show, so don't miss this one. www.castorandpolluxmusic.com/nmhubbard/
The Binary Marketing Show, coming all the way from Queens, are an electro-rock duo who combine ethereal vocals, beguiling rock guitar and pulsating rhythms in a stirring set that feels like an acid trip without the acid. They've been touring across the country and have hit almost every state, but despite this long grind they'll certainly be up for blowing your brain apart tonight.
Adams and Eves are a bookish, adorable and ultra-tight local indie-folk band (think: Neutral Milk Hotel, Belle and Sebastian) who should be way more popular than they actually are. That's OK, because we'd like to keep them for ourselves! Seriously, though, you gotta check this band out. – www.myspace.com/adamsandeves
Bruisecaster doesn't play out too often, but when it does, the skies open and rain down torrents of orange soda and root beer. Not really, but still, this local psych-dance-punk-freak trio puts down formidable jams that go well with a bong rip and a well-worn pair of dancing shoes. – www.willparson.com/2011/01/13/bruisecaster-at-the-park-gallery/
ADAMS & EVES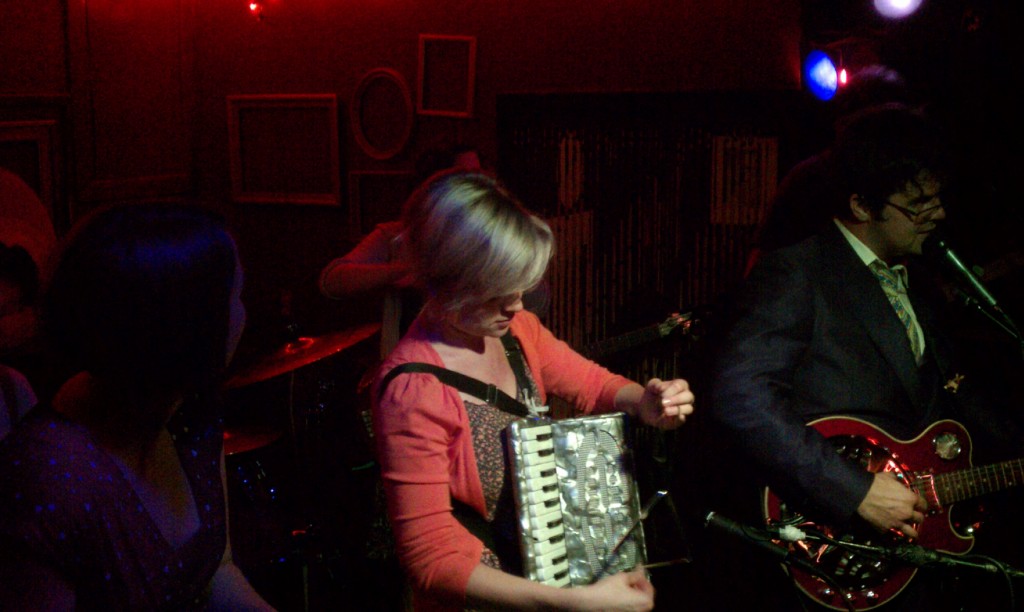 NATHAN HUBBARD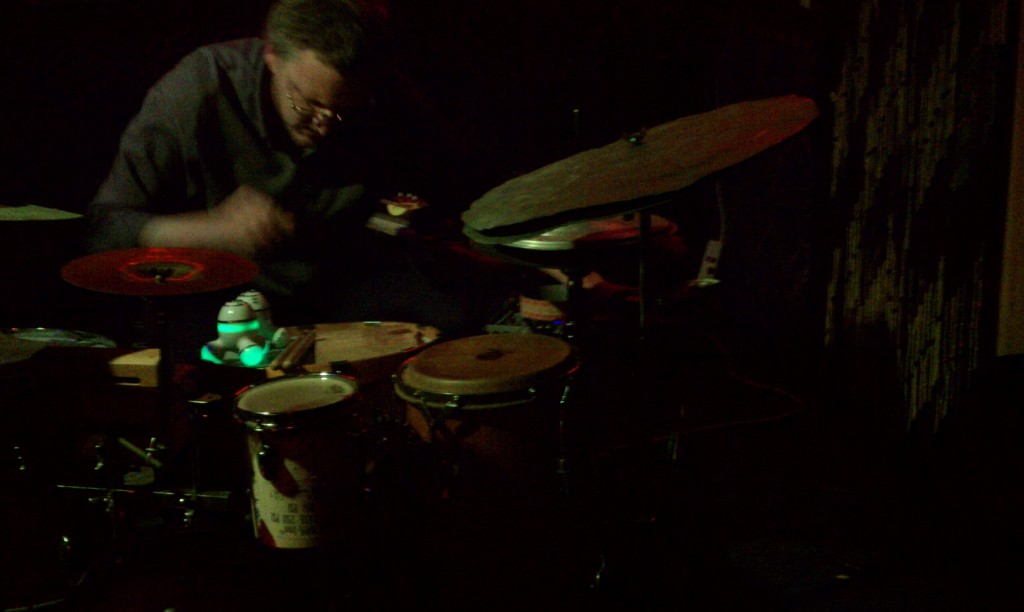 BRUISECASTER