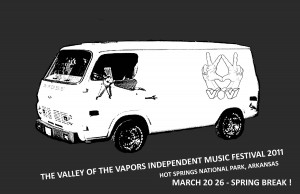 VENUE: The Garland County Library
4PM – What Is Rock and Roll? A multi-media lecture and open discussion on the essence of rock and roll rebellion lead by Andrew Anderson. Followed by a screening of the film The Last Waltz.
All Ages, FREE – donations accepted.
5PM – The Last Waltz documentary film.
VENUE: Low Key Arts, 118 Arbor
8PM – Concert with The Extraordinaires(PA), Guitars(NY), Mr. Free and The Satellite Freakout(AZ), The Binary Marketing Show(NY) and more…
All Ages: $5
GUITARS